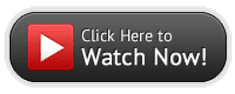 Sometimes, in creating a Word document, you may come across situations in which you need to divide your document into sections in order to accomplish your formatting goals. Usually, but not always, this need arises in lengthy documents.
You need sections in a document if:
One or more page needs to be landscape in a portrait document
You need more than one page numbering scheme in a doc (ex: appendix)
A portion of your document needs to be 2 or 3 columns
You need 2 or more different headers/footers in your document (ex: chapter names)
Part of your document needs different page margins – even on the same page.
In the Webinar Ronny will demonstrate each of the situations above, and how to create sections to resolve the issues. Next page and continuous section breaks will be used, and section breaks will also be removed and the resulting effects will be discussed.