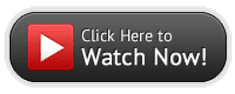 Excel workbooks often have important, inter-related information on multiple sheets. You may have a sheet for each month with sales data or a sheet containing production figures for each product your company produces. One of Excel's powerful features is the ability to create formulas through multiple sheets, which we call Three Dimensional Formulas. In the webinar, we will illustrate several methods of consolidating information from many worksheets into a summary sheet, and from multiple Workbooks into one workbook. We will touch on questions such as:
– How do I add weekly sales from all of my weekly sales sheets and place the results on a Summary sheet?
– Can I consolidate my information across multiple sheets and see the detail on the Summary sheet?
– If I have data in separate workbooks that I would like to combine, how can I do that?