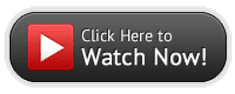 Microsoft Office programs are extraordinarily popular, used in every industry, for all sorts of purposes. The reason they are so popular is their flexibility. PowerPoint can be used for any type of presentation, whether to one person or a crowd of hundreds, to present ideas in the nonprofit world, or to pitch a new product in a marketing meeting. The Animation features can make your presentation POP. You can use animation to hold the attention of your audience and emphasize important points.
The Webinar covers:
– How to use transitions effectively
– Animating titles and pictures
– Introducing bullet points one at a time – dramatically
– Setting animated items to appear automatically
– Animating graph categories or series so they appear one at a time
– Participants will have the opportunity to ask questions regarding these topics and receive an immediate response.