Previously presented on Monday, November 8, 2021 | 12:00 p.m. EST
A new Connecticut statute, which became effective on October 1, 2021, provides legal protection from the assessment of punitive damages in cases that allege failure to protect personal and confidential information, provided that reasonable cybersecurity controls are in place. By incentivizing the voluntary adoption of cybersecurity best practices, the state seeks both to protect businesses against cyber-attacks and also to protect the personally identifiable information (PII) of Connecticut consumers.
Attend this webinar to learn about Connecticut's new approach to improving cybersecurity. This webinar includes discussions by government, business, and consumer experts.
Background
The Connecticut legislation works to add safeguards and bolster statewide cybersecurity defenses to better protect businesses and consumers from cyber threats, by incentivizing businesses' voluntary adoption of nationally recognized cybersecurity best practices. Programs like the NIST framework or CIS Controls have been proven to substantially reduce the risk of cyber-attacks, in some cases by up to 86%.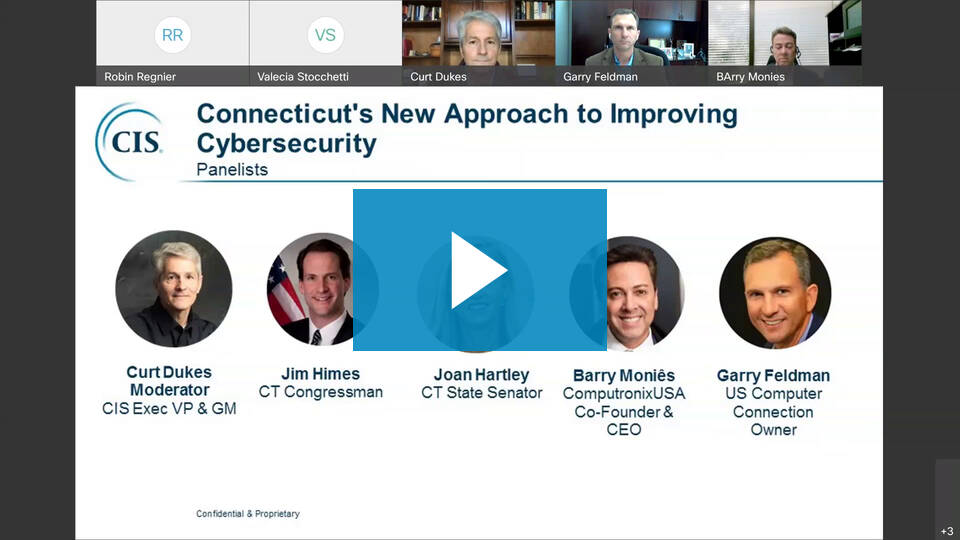 Connecticut's New Approach to Improving Cybersecurity